All Entries Tagged With: "Holly madison"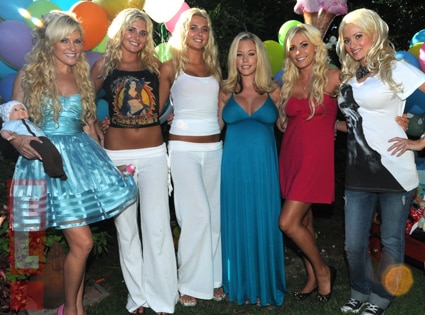 A picture is worth a thousand words. And you can bet that one day Kendra Wilkinson's baby boy is going to have a mouthful to say about his mom's Playboy bunny baby shower.
How exactly does a Playboy Bunny throw a Vegas-themed baby shower? "Who knows, it's Vegas. Anything can happen here, and it usually does." Well we decided to point Holly in the right direction with invitations and favors for a wild night out!